On September 27th 2018, The United Kingdom Rescue Organisation (UKRO) Challenge crossed the Severn Bridge into the dragon's lair of South Wales.
The event ran until 29th September at Roald Dahl Plass in Cardiff Bay.  This was a chance for emergency service personnel to share techniques across all rescue disciplines:
Vehicle extrication
Trauma care
USAR
Rope rescue
Water rescue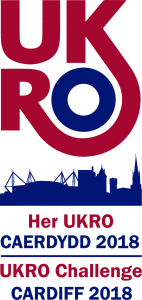 SWFRS Rescue Teams have had a long and successful history in competing at regional, national and world level; with the Bridgend Extrication Team currently being crowned world and UK champions in 2016 and 2017.
UKRO is a charitable organisation, which aims to drive the national agenda on road death reduction, by pushing vehicle extrication to its professional pinnacle and showcasing other rescue disciplines.
The Challenge is a prestigious, annual event, which has greatly assisted in the improvement of rescue standards and technical skills within fire and medical professionals. The 2018 Cardiff Challenge brought added value for competitors and attending Service personnel with a comprehensive suite of education workshops and training events. It also offered a chance to engage with our communities and share key safety messages.
South Wales Fire and Rescue Service are very proud to have hosted the UKRO Challenge 2018.